harvard and Radcliffe Class of 1968
Forty-fifth reunion
Post Reunion Resources
Link for ordering Class photos
http://www.panfoto.com/photography/reunions/detail.cfm?RecordID=638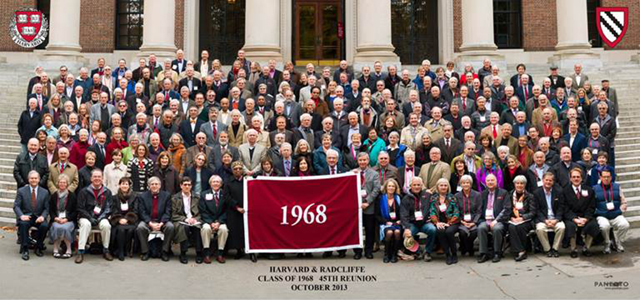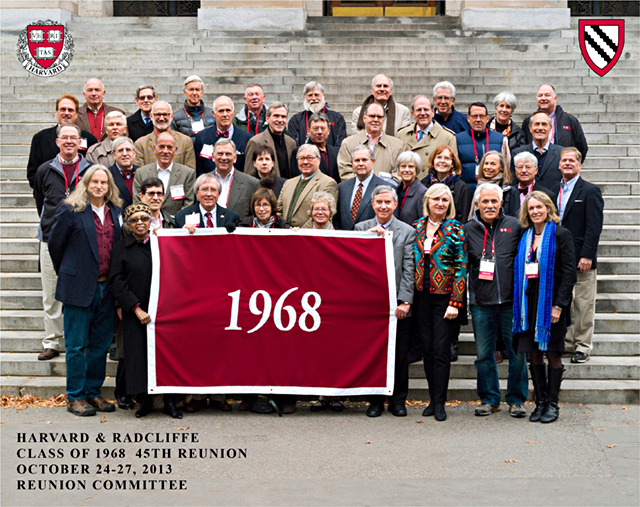 The class wishes to recognize and formally thank Howard Georgi, Harry Lewis, and Pete Zimmerman (Harry and Pete not in group photo) for their central role in hosting key Reunion events in Leverett House, Maxwell Dworkin, and the JFK School of Government.
Read about our Reunion in Harvard Magazine:
http://harvardmagazine.com/2014/05/fall-in-with-classmates
Reunion Schedule
Follow-up Letter to Class of 1968 From Don and Eva
Symposia Information
Public Policy: https://www.youtube.com/watch?v=KMOF1rEpo1o
Higher Education: https://www.youtube.com/watch?v=kWtUPdNUUy8
Future Healthcare: https://www.youtube.com/watch?v=grl62DjCHd4
Disruptive Weather: https://www.youtube.com/watch?v=zKro7hE1ifQ
In Our Sixties: https://www.youtube.com/watch?v=wJ_qzv-VZiY
Crimson Coverage of the Cabaret
Cabaret Program
Cabaret Trailer For trailer or video preview click link below: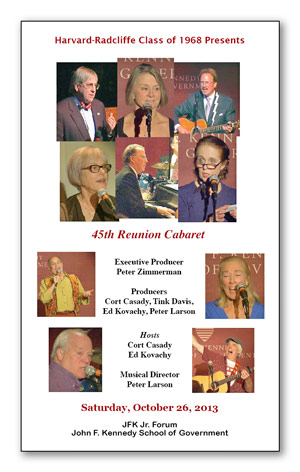 Dear Peter Benjamin,
I received my DVD today. I stayed up until
2:00 AM
watching it, delighted and, frankly, in awe of
the talent and the deep bond of community in our class. This was our best Cabaret ever. Your DVD captures the magic, the creativity, the connection, and, above all, the heart of the Cabaret. It is, quite simply, an extraordinary and loving job you have done, Peter. You did it! For those of us who were blessed to be there, it brings it all back--wonderfully so. It is a treasure to have this DVD. For those who couldn't make the show, I hope they add this DVD to their library. What a treat they have in store. Thank you, Peter, for so beautifully preserving this wonderful moment in time for all of us to share. Yes! Yes! YES!!!!
I second that emotion.
I received mine yesterday. Peter B. honors us all with his thoughtfulness and the high quality of his work.
The CD is a treasure,
Peter Larson
---
Cabaret Video Order Form
Memorial Service Program
Memorial Service Audio Clip
Harvard 1968 Reunion Attendees
Photos from the Reunion
https://drive.google.com/folderview?id=0B3VrjPTKhG_gZV9rSlFnUUhlV28&usp=sharing
Videos from the Reunion
https://drive.google.com/folderview?id=0B3VrjPTKhG_gbWNWS3hreEUzb0U&usp=sharing
_______________________________________________________________________
Glimpses Information
Being gay -- then and now: Butler
If Life is about Loss---: Hornblower
Those We Love--Life, Death, Joy: Peterson
________________________________________________________________________
Remembering 1964-1968: A Profile

Link below for Freshman Register for Men
http://nrs.harvard.edu/urn-3:HUL.ARCH:12056438
Central Park Zoo Band Membership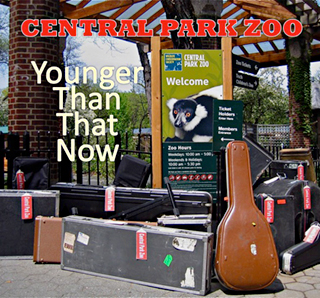 If you were at our Leverett House mixer Friday night, October 25th, you were WOWED by the Central Park Zoo, their great selection of 60s songs, their great musicianship, and their great Class of '68 spirit. They were inspired by our dancing and our staying power! And keep the Central Park Zoo in mind if you or your organization needs a great band to perform for people who are as cool as the Class of 1968.