55th reunion
Big Success
Thursday and Friday, June 1-2, 2023,
with a welcome reception Wednesday, May 31, 2023.
NB. This is a week after Harvard Commencement.
HAA Schedule Link to HAA schedule and REGISTRATION
¶Note: to get back to this page from other tabs on the desktop version click the shields at left top. On the mobile version click Harvard Alumni at left top. If you go to the HAA pages there is a link back here under Schedule.
Dear Classmates,

Our collective thanks to everyone involved in planning and executing our Class of 1968's 55th Reunion! Consistent with our Class's tradition of strong participation in reunion activities and in committing and raising critical funds to support Harvard, we have made—and will continue to make—an incredible impact.

Some of our 55th Reunion highlights include:
As you might expect, we set an attendance record for a 55th Reunion: 337 classmates and guests attended the in-person events.
Many classmates and guests joined a festive opening reception at Leverett House, there were many engaging talks and seminars, we held a meaningful memorial service in honor of our late classmates and friends, and enjoyed our long-running performance, Cabaret IX, at Farkas Hall, whose overflow audience regaled us in Upstairs at the Pudding, cheering, and whooping at the livestream!
The Alumni Day events on Friday (afternoon) with many classmates marching into the Yard in the traditional festive procession.
Our 55th Reunion campaign has set a record number of donors at 673—and counting! Thank you to all who have supported current undergraduates in honor of our Reunion. There is still time to make your 55th Reunion gift if you haven't already (read on for a special matching gift challenge a group of classmates has enabled).
The following list is incomplete, but we especially thank
Don Chiofaro and Eva Kampits, reunion co-chairs;
Barbara Shore and Chris Burns, participation co-chairs, who were unstoppable in their fervor and energy for all points—large and small—for the Reunion. We regret that Chris couldn't participate in person, after all (we love you, Chris and Barbara!);
Ed Kovachy, Peter Larson, Tink Davis, and Cort Casady for the Cabaret;
Linda Greenhouse and the Class Reports staff for providing our 55th Reunion Red Book with 688 entries well ahead of our Reunion;
David Jost for his superb work on the class website;
The Harvard College Fund staff and our 24-person campaign for their support of our collective gifts to honor our shared Harvard and Radcliffe experiences.
More about our 55th Reunion gift challenge: A group of classmates has offered to match up to $1.25 million in additional and new gifts to Harvard and Radcliffe through June 30. There are many ways to make a gift and receive reunion credit, including a charitable bequest intention. Contact Alicia Doherty, our Harvard College Fund class officer (Alicia_doherty@harvard.edu; 781-775-2110). A committee member can also help with details or you can make a gift directly through the HAA website.

Congratulations on an amazing 55th Reunion! We hope you'll stay involved with class activities and with the HAA. Remember that you are invited back to campus every year as part of the Crimson Society! Again, thank you to everyone who helped throughout our entire reunion year and to those who attended a great celebration with friends, old and new.

Yours,
Linda Greenhouse and Steve Waters
Class of 1968 Secretaries
---
for earlier messages to Class click this link.
---
The videos of our Cabarets will now be found under the tab Memories of '68.
The program of the 55th Reunion Cabaret can be seen by clicking on the PDF image below.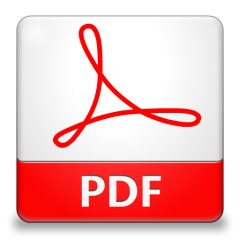 ---
Reunion Climate Talk
Lee Anne Willson and Richard Hopkins
---
Here is the Class of 1968 Top Ten, as voted by the class Tuesday night of the 2018 Reunion in Leverett House:
1. Aretha Franklin, Respect

2. Bob Dylan, Like A Rolling Stone

3. Rolling Stones, Satisfaction

4. Otis Redding, Dock of the Bay

5. Simon & Garfunkel, Sound of Silence

6. Temptations, My Girl

7. Doors, Light My Fire

8. Righteous Brothers, You've Lost That Lovin' Feelin'

9. Percy Sledge, When A Man Loves A Woman

10. Wilson Pickett, Midnight Hour

---
LInk to 50th Reunion photos submitted by Eva Kampits
Link to 50th Reunion photos taken by Arthur Piccinati
Link to 50th Reunion photos taken by Barbara Shore [To play videos access slideshow mode first by clicking a photo or a video.]
---
Class Creations
https://drive.google.com/file/d/1gQVWM88Eg3Twa63uWhNnXzYJHNfRXGcx/view?usp=sharing
Here is A Flight, a movie Christina Schlesinger made in early winter (early spring?) 1967/68 in Don Levy's film class at the Carpenter Center at Harvard starring Andrew Schlesinger and Susanna Cuyler. Music by Peter MacKenzie.
---
Peter Coonradt films
My very first film, shot in Widener in 1967 with a musical soundtrack by classmate Charlie Komanoff and appearances by classmates Jeff Doran, Steve Piro and James Michael Murphy. To a first approximation all student films are bad, but "The Sunflower" may be of historical interest. It's ten minutes long. It's at https://vimeo.com/733455799?share=copy
Here's the link to the Underground 68 film I shot at our 50th, in collaboration with lots of classmates https://vimeo.com/824949388?share=copy
Here's the link to Voices in the Night trailer: https://vimeo.com/853245885
News of Our Class
Responding to Violent Conflicts and Humanitarian Crises: A Guide to Participants, edited by Pamela Aall and Dan Snodderly '68
Anne Carroll Fowler, The Case of the Restless Redhead
---
Please send news you would like us to feature to dajebj@gmail.com. Each item will be given a separate page with a link from this section of the website.
---
Class related items
CORETTA SCOTT KING'S 1968 CLASS DAY SPEECH
---
If you would like to contact your class members please check for their contact information in the Red Book or use this link:
https://community.alumni.harvard.edu/person
To claim your HarvardKey, visit https://key.harvard.edu/ and click the link "Claim Your HarvardKey." On the next page select the appropriate user type by clicking on the tab that reads "Alumni." Then click "Continue." Also please click here to see additional information about claiming your Harvard Key written by our classmate John Dudley Miller.
---
Below is the video that introduced our 50th.
!!!!!!!!!!!!!!!!!!!!!!!!!!!!!!!!!!!!!!!!!!!!!!!!!!!!!!!!!!!!!!!!!!!!!!!!!!!!!!!!!!!!!!!!!!!!!!!!!!!!!!!!!!!!!!!!!!!!!!!!!!!!!!!!!!!!!!!!!!!!!!!!!!!!!!!!!